Christmas is over, you know what that means. SEED CATALOGS ARRIVE! I actually got my first catalog December 23, which went immediately into the recycle bin.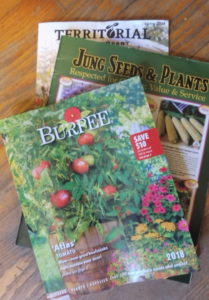 Growing your own is not "making do in Appalachia" it's growing food that tastes good! There is no comparison to a garden grown tomato versus one bought in a store. I will put my tomatoes up against the best organic, free range, non-GMO Whole Foods tomato any day.
Time to Plan Your Garden!
Cost vs Time
What is your return on investment?  We don't grow carrots or potatoes. They are cheap enough from the store. My mom grew sweet potatoes last summer. She didn't notice any improvement over store bought sweet potatoes. She had no where to store them properly and they grew soft and moldy.
New easy vegetable I grew last year: Radishes. Ridiculously easy. Sowed the seeds in the bed, and voila, about two weeks later, radishes. Boom.
What do you like to eat?
Don't grow something you don't want to eat, no matter how easy they grow-unless you want to become very well liked in the neighborhood.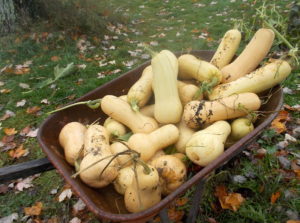 Tomatoes, peppers, melons, lettuce, squash all taste better home grown.
Easy to Grow from seed
Some vegetables are hard to start from seed. I have found tomatoes, peppers, squash, swiss chard, beans very easy to start from seed. I never got my brussel sprouts to germinate last summer.  I'm rather hit or miss with cilantro and lettuce of all things. Here is a list of easy to grow from seed vegetables.
Consider buying plants
Some seed companies sell plants. We have a favorite habanero varietal, the Red Savina. It is hard to start from seed. I've done it, but it's work. I now buy the plants from Chile Plant Nursery. It's worth the money to me.
For popular varieties, visit your local greenhouse/home improvement store/big box store. Everybody is selling plants in early spring. The greenhouse will have a good selection, and the box/home improvement stores will just sell the popular variety.
Definitely grow herbs!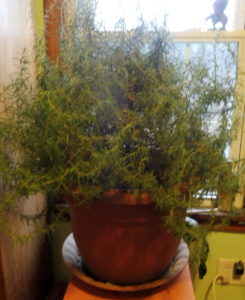 Fresh herbs can help many dishes. Mint in smoothies, basil in just about everything, cilantro in many dishes. We currently have rosemary, basil, two types of mint, oregano, and thyme growing. All of these except the basil (which will bolt) are year round plants. Clip some greenery and use.
January is the time to start thumbing through the seed catalog and circling stuff. Then figure out what you have room to plant. Then order those seeds, because it will be time to sow them before you know it!
 Next post will be what we are planning to plant for the 2018 garden season.